Back
Conference Leadership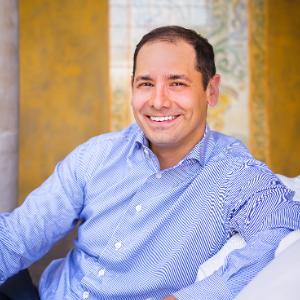 Co-Chair
Robert McDonald
Partner & Co-Founder - Taft Law
Rob is the Chair of Taft's Cincinnati Business practice group where he has garnered a reputation as a leading advisor to growth-minded companies, venture capital funds, family offices, government entities, research institutions, and sports franchises. Rob partners with his clients to develop and implement the appropriate strategies to achieve their organizational goals; whether it be growth, efficiency, or risk mitigation. In doing so, he leads mergers and acquisitions, debt and equity financings, securities offerings, and other strategic initiatives. In addition, Rob assists his clients with fund formation, IP commercialization and tech transfer, and on developing programs to manage recurrent litigation.
Most recently, Rob joined the Board of Directors of the Interlex Group, an association of leading law firms around the world that cooperate in providing a complete range of international legal services in over 60 countries across the globe. Rob also serves on the Board of the League of American Orchestras, a national organization that leads, supports, and champions America's orchestras and the vitality of the music they perform. Rob is on the Executive Committee of InnovateOhio, is the Immediate Past Chair of the Cincinnati Symphony Orchestra, and serves as the President of the Association for Corporate Growth (ACG) Cincinnati. He is also on the board of MORTAR Cincinnati and Main Street Ventures, which are creating opportunities to build communities through entrepreneurship.
Rob received his bachelor's degree from Duke University and his MBA from the Kellogg School of Management, Northwestern University. While an undergraduate, he completed comparative law course work at New College, Oxford University. He earned his J.D. from Washington University School of Law, and during his last term of law school, he clerked at the U.S. Securities and Exchange Commission. Rob grew up in the United States, Canada, the Philippines, Japan and Belgium.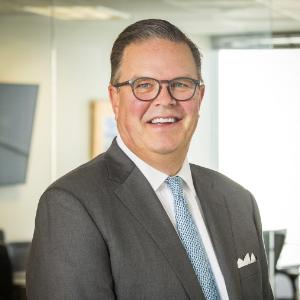 Co-Chair
Barry Peterson
Managing Director - Northcreek Mezzanine
Barry Peterson co-founded Northcreek Mezzanine with Rodger Davis in 2008. Before Northcreek, he co-founded Private Capital Solutions with Davis. Prior to Private Capital Solutions he was at Provident Bank for seven years, where he was responsible for credit administration and portfolio management of the $4.6 billion commercial banking portfolio, sales and product development, and special projects. Peterson served on Provident's Risk Management, Portfolio Management, and Executive Loan Committees. He was also responsible for starting and building Provident Business Credit, a national asset-based lending business with $650 million in loans.
Prior to his association with Provident, he was responsible for sales and marketing of American Louver Company, a $20 million annual revenue manufacturer of component products used in commercial lighting fixtures based in Skokie, Illinois. Peterson also spent ten years with Continental Bank in Chicago and Los Angeles, and was responsible for building the Bank's West Coast presence for its Business Credit Group and for helping start and build its Technology Finance Business. Peterson has B.A. in Economics from the University of Chicago and an MBA from the University of Notre Dame, with studies at the London School of Business.
GLCC Executive Director
Kelly Szejko
Kelly has served as President of the ACG Pittsburgh since 2010, a trade association that advances corporate growth through mergers, acquisitions and joint ventures by connecting middle-market deal makers and business leaders, providing a thought leadership platform and advancing best practices through educational forum.
Kelly spent several years working as an accountant and corporate controller before launching Tikes, Inc., a firm that provides executive leadership and specialized services like membership development, fundraising, marketing and strategic planning to a wide range of associations.
Kelly has successfully leveraged her gift for growing organizations and building expansive networks of volunteers to more than a half-dozen organizations, including the Pittsburgh Venture Capital Association, the NACD Three Rivers Chapter, the TMA Pittsburgh Chapter, SIOR Western Pennsylvania Chapter and the Invent Penn State Venture & IP Conference.
She attended the University of Pittsburgh and resides in South Fayette.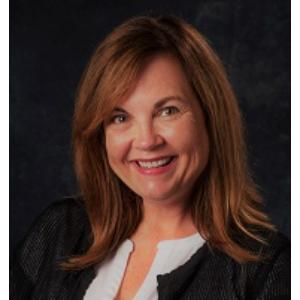 Cincinnati Executive Director
Marcie Taylor
Marcie is the Executive Director of the Cincinnati Chapter. In this capacity, she seeks to provide concierge service to members and sponsors of the Cincinnati Chapter as well as constituents of ACG worldwide who visit the Queen City. Looking for the scoop about doing business in Cincinnati? Need to make a quick connection? Planning a trip to the Tri-State region? Give Marcie a call!