Back
Conference Leadership
Event Chair
Jack Glover
Jack Glover is a founding partner of Incline Equity Partners. He is responsible for firm management including chairing investment committees, strategic direction and talent evaluation and development.
Prior to co-founding Incline, Jack was a Partner at PNC Equity Partners having joined there in 1996. Previously, Jack was in the investment banking division of Wheat First Securities. Jack began his career at Westinghouse Credit Corp.
Jack received a B.S. from Duquesne University and an M.B.A. from the Booth School of Business at the University of Chicago.
He currently serves as a director of Charter Industries, Caldwell & Gregory, Unified Power, ARMStrong, Foundation Source, Jon-Don, BBG, ASP Global, Revival Animal Health, The Mad Rose Group, Starwest Botanicals, AquaPhoenix Scientific, Specialty Products and Insulation, Alliance Environmental Group and Mr. Magic Car Wash.
Jack's interest in investing was piqued at the age of 13 when he asked his father for stock in Sharon Steel for his birthday. Since then, Jack finds that he prefers building successful companies over passive stock market investing. Jack is a Crossfit enthusiast, likes big mountain powder skiing and is a fan of hockey and fast cars. He also loves spending time with his family.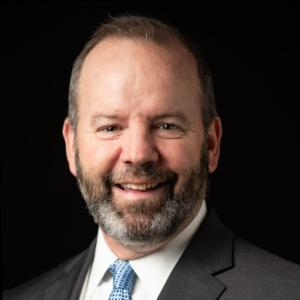 Program Chair
Jim Nickel
Managing Director, National Commerical Banking - CIBC
Jim Nickel is a native of western Pennsylvania and is Managing Director and Head of the Pennsylvania Region out of a Pittsburgh office for CIBC US. Over his 25-year banking career, Jim has focused on providing relationship-driven commercial banking services to middle market companies. He joined The PrivateBank & Trust Company (acquired by CIBC June 2017) in September 2014 to spearhead the founding of a Pittsburgh office. Prior to that, he was with TriState Capital Bank and Citizens Bank of Pennsylvania. He began his career with PNC in Pittsburgh. Jim has a finance degree from Bucknell University and a master's degree from the University of Pittsburgh. He serves as Treasurer of the Board of Junior Achievement of Western Pennsylvania, is a member of the board of the Pittsburgh Chapter of the Association for Corporate Growth and is President of the school board of directors at Seneca Valley School District. Jim has been married for 29 years and has two sons, ages 24 and 21.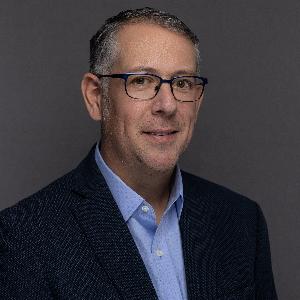 Vice Chair
Kieran O'Dea
Kieran O'Dea began his career with H2R CPA in 1998. Prior to him rejoining H2R CPA in 2016, he was with a global accounting firm where he served as a partner in the Assurance and Transaction Advisory Services group and was the former Co-Director of the Manufacturing and Distribution Services for a large regional firm. In Kieran's current role with H2R CPA, he serves as a partner in the firm's Accounting & Assurance Services group and is also responsible for the strategic growth of H2R CPA.
Kieran has spent most of his 20+ years in public accounting working with privately held and family-owned middle market manufacturing, distribution, and service companies. He has led audit engagements for local and national companies with annual sales ranging from $10 million to more than $200 million. He helps his clients plan for, conduct, and implement internal control reviews, cost reduction and savings strategies, inventory process controls, and cost benefit analyses.
Additionally, Kieran has extensive experience consulting on buy-side and sell-side transactions including add-on acquisitions, target company acquisitions, divestitures, and mergers of equals. His experience in these types of transactions includes determining the value of the acquisition target, conducting financial and tax due diligence, tax structuring, determining appropriate working capital targets, and post-merger integration.
PROFESSIONAL & COMMUNITY INVOLVEMENT
President - Financial Industries Network
Member of the Board of Governors - South Hills Country Club
Graduate - Leadership Pittsburgh Class XXIX
Member - Vistage® Worldwide (Chief Executives Program)
Member - Association for Corporate Growth (ACG)
Member - AICPA and PICPA
Vice Chair
Joe Slezak
Director of Marketing and Business Development - H2R CPA
Joe facilitates the growth of a company by developing and implementing high-impact sales and marketing strategies that deliver a return on investment. His accumulation of twenty plus years of business experience provides valuable insight in how marketing interacts with all departments and levels within a company. This enables him to identify and utilize all the resources that are available within a company to improve brand recognition.
For over 10 years, Joe has been driving organic growth within the accounting industry for both regional and national firms. He is an active member within the business community and enjoys expanding his personal network. He is proud to serve as the Secretary for the Pittsburgh Venture Capital Association (PVCA) and is highly involved with the 3 Rivers Venture Fair and the Great Lakes Capital Connection. He was the Founding Chairman of the PVCA's Emerging Leadership Board (ELB), the ACG Pittsburgh's Future Corporate Leaders (FCL), and the TMA Pittsburgh's NextGen Board.
PROFESSIONAL & COMMUNITY INVOLVEMENT
Secretary - Pittsburgh Venture Capital Association
Executive Committee - Great Lakes Capital Connection
Member - Association for Corporate Growth (ACG)
Co-chair of the Marketing Committee - 3 Rivers Venture Fair
Member of the Marketing Committee - Invent Penn State Venture & IP Conference
Member - Vistage® Worldwide (Trusted Advisors Group)
Member - Association for Accounting Marketing
Member - Professional Services Marketing Association
Executive Director
Kelly Szejko
A leading advocate for the investment and entrepreneurial communities for over three decades, KellySzejko works to advance the missions of associations and non-profit organizations through executive leadership, signature programs, and professional support services.
Kelly is the founder and president of Tikes, Inc., a firm that provides executive leadership and specialized services, including membership development, fundraising, financial services, marketing and strategic planning, programming, and event planning to a wide range of associations.
Kelly has served as the President of ACG Pittsburgh since 2010 a trade association that advances corporate growth through mergers, acquisitions, and joint ventures by connecting middle-market dealmakers and business leaders, providing a thought leadership platform, and advancing best practices through the educational forum.
In addition to her work with ACG, Kelly currently serves as President/Executive Director of the Pittsburgh Venture CapitalAssociation (PVCA), NACD Three Rivers Chapter, Invent Penn State Venture & IP Conference, TMA Pittsburgh Chapter, and SIOR Western PA Chapter.
Under her care, Kelly has grown these associations through exceptional membership management, quality programming, and incomparable attention to detail. Her success, she claims,is testament to her trustedteam, network of professionalpartners andvolunteerswho share her work ethicand dedication to theassociationsunder her leadership.